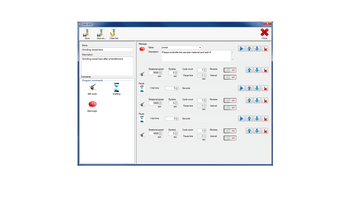 The Software P-11Control for Windows: for automatic control of the mill via USB, for editing, saving and managing of the SOPs with grinding report generator.
With the software P-11Control, the mill can be controlled via the integrated USB port. SOPs can be edited, saved and managed directly on the connected laptop via drag & drop. Reversion-proof grinding reports can be created, archived quickly and easily with the integrated report generator.
The software P-11Control offers a data interface for the connection to your laboratory database.