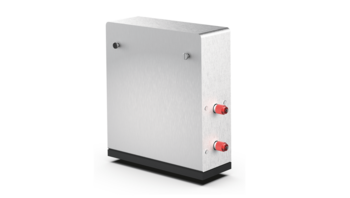 for dispersion with ultrasonic with max. 50 Watt ultrasonic output,
variably adjustable for 200-240 V/1~, 50-60 Hz, 60 Watt

If you measure sample material frequently that tends to agglomerate, you can equip your ANALYSETTE additionally with a powerful ultrasonic box which is simply inserted into the sample circulation system. It allows for an even finer adjustment of the wet dispersion to the respective sample material and operates extremely quietly with less than 45 dB.