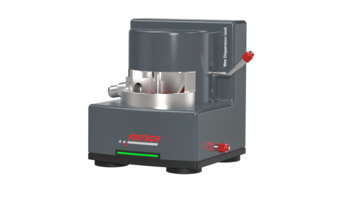 Wet dispersion unit incl. flow measuring cell for automatic dispersion, volume 150-500 ml - suitable for dispersion liquids like water, alcohol and many organic solvents.

A powerful centrifugal pump with individually adjustable speed ensures optimal transport of even heavy, high density particles in the wet dispersion unit – enabling fast, uniform distribution of the sample material in the entire circuit. SOP's for easy operation, the completely free programmable dispersion process, the automatic cleaning ensure fast and reproducible measuring results.

All parts inside the wet dispersion unit, which come into contact with the dispersion medium are made of high-quality stainless steel 316L, PTFE, FFKM, FEP, POM, BK7 glass and FKM. The connection hoses and the drain hose are made of silicone.

If you are working with extremely aggressive chemical dispersion liquids, order the wet dispersion unit EXTENDED for extreme chemical resistance with article number 28.2700.00. A list providing an overview of chemicals can be downloaded here.

Read details about our wet dispersion unit